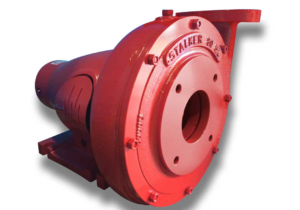 The LSH Series contains the Stalker Lowlift, Semi-Highlift & Highlift Range Pump's. The LSH Series' are manufactured in Western Australia to the highest quality, employing the best engineering practices available. These models are widely used irrigation; water transfer; agricultural and fire fighting applications. Applications & Options:
Available as standard direct coupled units suitable for direct coupling or pulley driven by electric motors, petrol or diesel engines and hydraulic motors.
Manufactured for close coupling to electric motors.
Suitable for pumping clean water, sea water, raw water, process water, waste water.
Supplied as stand-alone units or coupled to the drive of your choice.
Mounted base frame if required.
Can be configured to suit a wide variety of application conditions which are not catered for by other manufacturers.
Consumable material options available for high tensile fasteners, high grade material O-rings, oil seals and mechanical seals.
Various material options.
Operating Limits: (Model Dependent, Refer to Individual Model Curves)
Max Flow 40 L/Sec
Max Pressure 100 M/Hd
DOWNLOADS:
| | | |
| --- | --- | --- |
| Model | Inlet | Outlet |
| 80 HL HYD | 100 | 80 |