The reliability of your pumping solution depends on the right selection, suitable product design, precise manufacturing, timely delivery process, efficient aftermarket service and all associated support.
90+ years' experience in the Pumping Industry
Australian Owned & Managed
ISO: 9001 quality certified
Fast lead times for delivery, generally within weeks not months
90+ years' experience in the Pumping Industry

Stalker Pumps was founded in August 1923 by Fred Stalker, starting out in Gosnells Western Australia in what became known as the "tin shed". Over the years, Stalker Pumps has expanded and changed to meet the demands of the marketplace. As a leader in pump design and manufacture for over 90 years, Stalker Pumps are recognised for delivering high quality Australian Made pumps with outstanding performance and reliability.
Australian Owned & Managed
From Stalker Pumps' beginnings in 1923, up until 2008, the company was solely owned by the Stalker family. In 2008, the company was sold to 3 directors: Fraser Murray, Chris Moffet and Stephen O'Shannessy. Earlier this year, Fraser Murray sold his share of the business, with Chris Moffet becoming majority shareholder. Stephen has worked at Stalker Pumps since 1976, and was appointed Managing Director in 2011. Stephen plays an integral part in the business today, using his knowledge to help clients design their pumping operations.
ISO: 9001 Quality Certified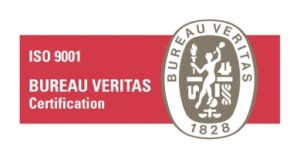 The Stalker Pumps accredited ISO: 9001 quality system, since its introduction in 1995, has become an integral part of our operations, and demonstrates our continuing commitment to improving the quality of all products and services, thus ensuring customer confidence and satisfaction. Due to our continuous commitment to product development and quality, we are constantly developing and improving, in conjunction with market and clients requirements, pumping systems which are designed to operate in a diverse range of conditions.
Fast lead times for delivery
One of our key strengths is our lead time for the supply of pumps and components, often within weeks, rather than months or years. Shipping locally means the transit times to anywhere within Australia is in days, not months, coupled with the benefit of not incurring the additional costs of import duties, customs, and international shipping.
With the Australian dollar at its lowest in a number of years, Stalker Pumps pricing is now more attractive than ever. By choosing and supporting an Australian owned manufacturer, the benefit of investing in local manufacturing and businesses will help boost the economy and support the Australian community.

Stalker Pumps is an equal opportunity employer that values and respects the contribution and diversity of our employees. Stalker Pumps recognizes that a workplace free from unlawful discrimination and harassment will inspire confidence, creativity and general wellbeing, which will ultimately result in improved productivity and better delivery of products and services to our customers.
Click here to contact our friendly team and learn more today.